David Sinclair
Harvard professor. Author of Lifespan.
David A. Sinclair, Ph.D., A.O. is a Professor in the Department of Genetics and co-Director of the Paul F. Glenn Center for the Biology of Aging at Harvard Medical School
Founder of Iduna Therapeutics and Academy for Health & Lifespan Research.
Co-Founder of Tally Health.
Visit website: https://davidasinclair.com/
See also:

Harvard University - Private Ivy League research university in Massachusetts
Mentioned in this Resource
World's aging researchers unite to accelerate breakthroughs in longevity
David Sinclair is also referenced in the following:
David Sinclair Blog Posts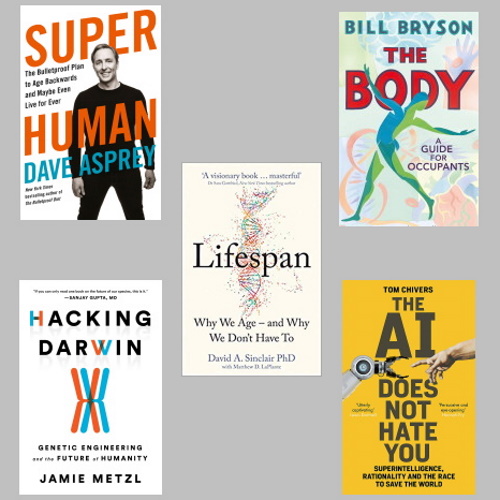 16-Dec-2019
What do you buy for someone who wants to live forever?
David Sinclair Creations

Book written by David Sinclair speaking about how to live longer and age slower
David Sinclair News