SkinVision App Review – Instant Spot/Mole Assessment
Provides an early warning or peace of mind – good value for money either way
There are many parts of your body to monitor to track your health – some are easy (e.g. weight, blood pressure), and some are more difficult (e.g. blood biomarkers) particularly when you have to send anything off for analysis. Equally difficult up to now has been monitoring moles and skin growths – although there are plenty of online guides as to which ones may be of concern, I doubt that many people are confident enough of their own ability to make that assessment.
So that's where SkinVision comes in. You simply take a photo of the spot or mole and the app quickly gives it a risk rating. Of course, an app that gives bad results it worse than no app but having seen that The Medical Futurist (aka Dr. Bertalan Meskó) is using it, I thought I'd give it a go.
Investigating the company a bit more, it's clear that they have some serious research backing up the assessments. The machine learning algorithm has been trained on over 130,000 images of over 30,000 users. They've also evaluated it against 285 laboratory validated skin cancer cases and 6,000 clinically validated benign cases. It's also CE marked as a Medical Device which requires significant proof and testing to acquire.
How much does SkinVision cost?
The app is available for both the Android and Apple stores – download it for free, but you then pay for usage with pricing for a single check to unlimited use:
Single Smart Check = £5.99 *must be able to detect spot automatically
Single manual review (Standard Camera option) = £6.99 *result within 48 hours
Unlimited Smart Checks (3 months) = £19.99
Unlimited Smart Checks (annual) = £39.99
It's obviously designed to push you towards the long-term plans, which if you've got any concern about a growth is probably worthwhile, as even if it's OK today you may want to keep an eye on it and test it monthly for a while.
An added bonus is that it isn't limited to an individual (the help suggests titling folders with people's names to differentiate users) which means you can use it with your friends and family. I immediately lent my phone to a family member to check a couple of moles (which got the all clear).
You're prompted to pay after taking your first image. It failed to take my card payment, so I had to use PayPal – not a problem, but a bit of a confidence knock-back when purchasing a medical application.
Using the SkinVision App
SkinVision has been very well designed. The usability is excellent – it's really easy to understand the on-screen instructions and follow what needs to be done. It's a 3-step process:
Focus camera (recommends 10 to 20 cms away from skin)
Align the dot on the screen over the spot you want to check
Make sure you've got a clear view (no obstructing hairs etc. – which it marks in black)
Then wait for SkinVision to detect the spot and perform its analysis. The instructions say the analysis can take up to 30 seconds, though in my tests it generally took about five seconds.
Taking the image
SkinVision highlights the spot
Where the app did not perform so well for me was locating the spots. What I thought were quite obvious anomalies took some fiddling to detect. The camera was in focus (there is a green dot below the icon indicating this) but the "clear view" dot kept flickering on and off. I have a 4 mm x 3 mm growth on my stomach (probably just skin tag, now SkinVision has given me the all clear), but to help SkinVision see it, I had to trim away hair from quite a bit area around the lesion – about a 4 cm square centred on it. I realise stomach hair is a bit dense, though I'm not the hairiest man on the planet by a long way, but I had to do the same on my arm too which was a bit of a surprise.
Spot on my stomach – normal camera
Spot on my stomach – SkinVision's view
Even with that preparation it still took several minutes off lining up the dot and changing the camera angle to get the app to recognise the growths and take a photo to run its artificial-intelligence algorithm on. Maybe risky growths are much larger than mine (which all turned out to be low risk) and therefore is better at picking up more serious spots.
One thing to note is that the analysis is done on their servers – so you can't do the analysis offline. You can take the photo but can't continue to the analysis until you're back on the Internet.
Once the spot has been assessed, the images can be stores to track their history by creating a folder for each growth.
There's also a bonus feature of a UV index notification, based on your location; and a less useful "find your skin type" feature. This had questions such as "how deeply do you tan?" – with answers including "lightly, moderately, deeply" which seemed too subjective to be of much useful value. And the result was just "fair" – no surprise to me, and not as useful as a Fitzpatrick skin type rating.
Conclusion
Each year, over 2,000 people in the UK die from malignant melanoma, and they are the fifth most commonly diagnosed cancer – so it's important to take the possibility of skin cancer seriously. And as with all cancers, the sooner you diagnose and treat it, the better your chances of survival and preventing it spreading.
Even with the difficulties I had using the app, I would definitely recommend using SkinVision. Whether you discover that a spot or mole needs an assessment by a dermatologist (with the confidence that you're not wasting their time), or that you get the peace of mind that it's nothing that you need to worry about, I think it's good value for money either way.
References
Research - https://www.skinvision.com/researchandregulation/
Melanoma statistics - https://www.melanomauk.org.uk/statistics
Mentioned in this blog post:
Click on resource name for more details.
Ambrosia Plasma relaunches - announces improvement in key ageing biomarkers
Impli Implantables Presents at London Futurists
Related Blog Posts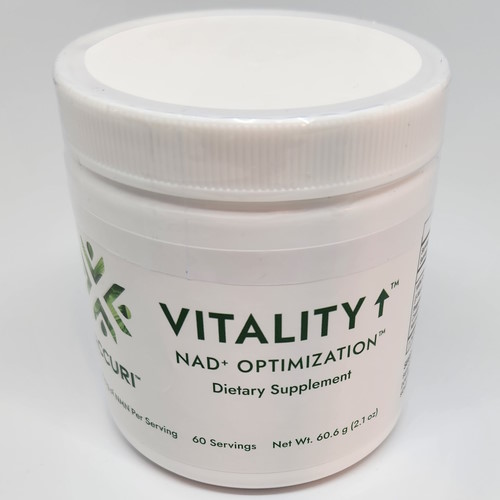 28-Apr-2023
A good jump in NAD levels and grip strength during this one month trial, but not everything improved