Christmas is coming, and my blood pressure is going up!
I've just done my final blood pressure test of the year and updated my quarterly-average chart. I don't know if it's a coincidence, or the magic of Christmas, but every Q4 my blood pressure starts to rise again.
Or maybe I should be more festive, and look it that it's almost a flat line (having worked hard to get it from around 130 down to about 110) which just dips every summer – maybe because I feel better when the sun is shining?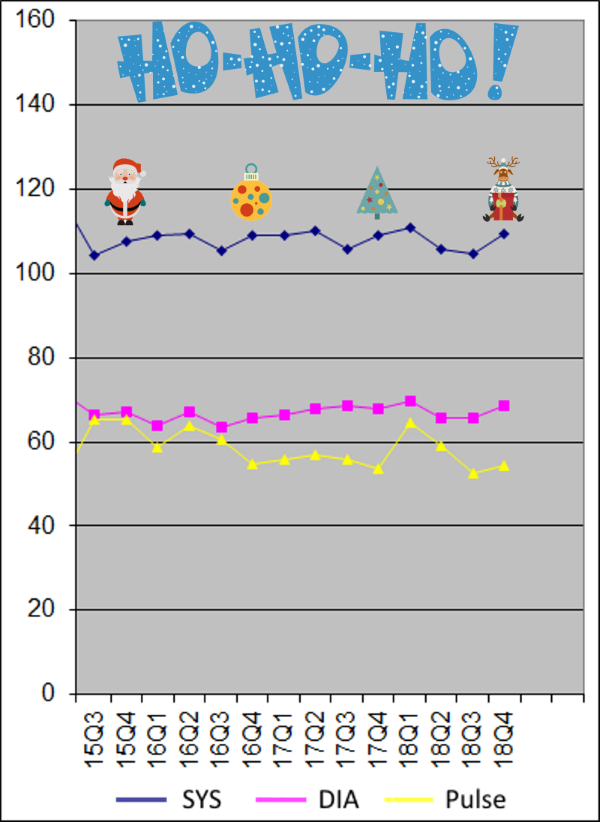 Anyway, even someone like me who follows a pretty healthy regime to make sure I live long enough to live forever will be relaxing a few of the rules of the holiday period – or focusing on my mental health as I prefer to look at it!
Merry Christmas everyone. Lots more news, reviews and blogs next year.
Adrian
Mentioned in this blog post:
Tap on icon for description, click on resource name for more details.
Bluecrest Health Screening Review
Suicide Club by Rachel Heng - Book Review
Related Blog Posts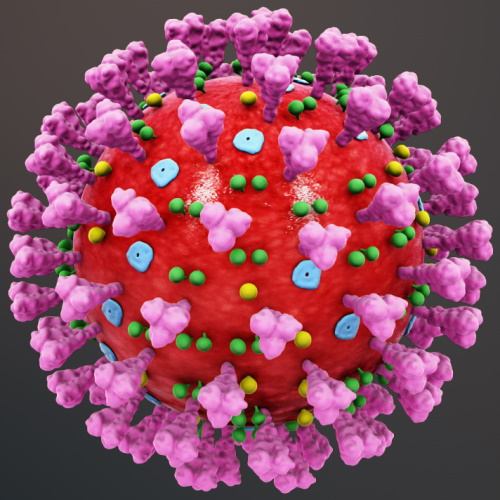 14-Apr-2020
Fever is a key symptom of covid-19 – what is it, and how to spot its onset? Includes free Excel template to track and chart your temperature.