Clock Foundation's GrimAge Biological Age Test Review
Epigenetic age test provides information beyond biological age
I've taken a few epigenetic age tests over the last few years, as it's a good way to track my biological age – i.e. how my body is ageing compared to average – so when the Clock Foundation had a special offer on its GrimAge test I thought I'd give it a go. Usual price is $375, but I managed to pick it up for £200 (about $240). Note the foundation sell the tests via their My Aging Tests website, in case you're having problems finding them.
What is GrimAge?

Thes GrimAge clock is a form of DNA methylation age predictor. DNA methylation is a biological process by which methyl groups are added to the DNA molecule, changes in which can reflect various biological processes, including aging.
The GrimAge clock was developed by a team of researchers led by Dr. Steve Horvath at the University of California, Los Angeles (UCLA). The test uses DNA methylation patterns to predict an individual's "biological" age, as well as providing a risk score for morbidity and mortality from various diseases, including cardiovascular disease and cancer. The name "GrimAge" is a reference to the "Grim Reaper," as the test predicts lifespan as well as biological age. It is considered one of the most accurate DNA methylation clocks for predicting lifespan and health span.
Taking the Test
The test equipment comes in a good looking box…
… with a built-in holder for the vial (always useful) and the standard contents for a finger prick blood test (including the best quality fabric plaster I've ever seen!) …
The Clock Foundation box contained a Tasso+ collection kit, but I didn't use it as I've not had much success with the device in the past (I think my blood is too gloopy). I still struggled to drip enough blood from my finger tips (yes, tips, I think I used 6 in all!) though have since learnt how to ensure plenty of drops by soaking my hands in hot water for a couple of minutes first.
However, it was a good job I didn't intend to use it as it had already passed its expiry date – maybe more quality assurance needed at the packing site.
All packaged up, I posted it on the Monday I took it (so that the sample isn't sat in a post box or sorting office all weekend) so then just had to wait for my result. And wait… and wait! After chasing a few times (with a very responsive UK support "team" – i.e. Joe!) my results arrived over 3 months later :(
Actually, it was a similar experience when ordering the test – I had to chase when I didn't receive the test kit which eventually turned up a month after ordering (to be fair, that included Christmas and new year holidays). I think this all reflects that the Clock Foundation is academic based and is only starting to get its business processes into place.
My Result
So, with my health lifestyle which incorporates regular exercise, a healthy diet and good sleep, how is my body faring? I'd say pushing average!
I always hope that I'll be significantly younger biologically than chronologically, however most of my test results are the other way around, so I'll just have to live with the fact that I seem to have to work harder to stay younger. But at least I know.
What's great about the Clock Foundation report, is that it delves into a bit more detail. With most other biological age tests you just get the one number and have to guess what lifestyle changes will have the most impact on it.
However, GrimAge enables surrogate markers of function based on biomarker data from large epidemiological clinical studies. Which means, without measuring other biomarkers directly, it can estimate what they are based on your methylation patterns. The report then displays these using a normalised risk factor to help you understand what to focus on. Even though most of mine were red, Leptin (a satiety hormone involved in blood vessel formation, bone maintenance and glucose metabolism) really stood out as the worst, so I now know I need to look into how I could improve this result.
All of the elevated risk factors (in red) were proteins which I haven't tested for before, whereas the reduced risk factors (hbA1cC and CRP) are included in my regular blood panel, and my lastest result show these in a good section of the normal range so that concurs with Clock Foundation's proxy markers.

Consultation
Also covered in the price, is a one-to-one consultation with Clock Foundation. Mine was with Mark Koester which seemed odd, as I checked his LinkedIn profile beforehand and he's a UX Designer and Full Stack Software Engineer. He immediately explained he wasn't a doctor, however, he was more that qualified to act as a biomarker coach to explain the results and the science behind them.
He also hinted that exciting things are on their way at Clock Foundation, with a new online platform going live soon (I received my results via email), and possibly a service (extra fee) where you can upload an IDAT file (that holds the raw methylation data) from other service providers and get the GrimAge algorithm run against it.

He also confessed that the company is very academic and now working on improving its direct-to-consumer offerings, which ties in with the hiccups I experienced with get the test kit delivered and the result generated.
Conclusion
Ignoring the service delivery hiccups (though I'd prefer and accurate test with slow service to a fast service but poor-quality test) this was a reasonably standard biological age test, but with the added benefit of a more detailed report which indicates what could be the main drivers behind bad (or good) results.
My result was consistent with other tests (a positive delta, but slowly improving) using epigenetics as well as other biomarkers (e.g. blood panels) – I plan to compare them all at some point which will be interesting to see whether these more expensive tests are worth the cost.

Overall, given GrimAge is regarded as one of the most accurate epigenetic age clocks, it is definitely one to consider when deciding which biological age test to purchase.
Blog written by Adrian Cull
Mentioned in this blog post:
Click on resource name for more details.
Longevity advocate - founder of the Live Forever Club and author of the Live Forever Manual
Jinfiniti NMN Supplements Personal Case Study
Exponential Increase in Mortality and Diseases
Related Blog Posts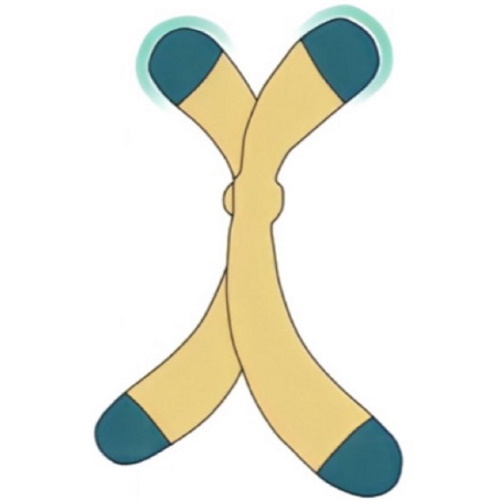 22-Aug-2022
Rate of shortening, shape and method of testing are all important factors