20 years-long sauna study shows big impact on life expectancy
Researchers from Finland who studied the habits of middle-aged men found an interesting relationship between heart problems and sauna bathing.  In the study, over 2000 middle-aged men were observed over 20 years. In that time men taking only 1 sauna per week were 3 times more likely to die from heart disease or other causes compared to those taking 4-7 saunas per week. The study also found that the longer the better –20 minute sauna sessions were twice as effective as 10 minutes ones.
I've not looked into the detail of the study so maybe the people taking more saunas were also more active (for example saunaing after a gym session) or shared some other characteristic, however the results were normalised for age and known coronary conditions at the start. I've also not compared it to mortality rates in Finland for those not taking saunas at all, but on the face of it it looks like good enough evidence that generally saunas are good for you and I'll be using the one at the gym more often from now on.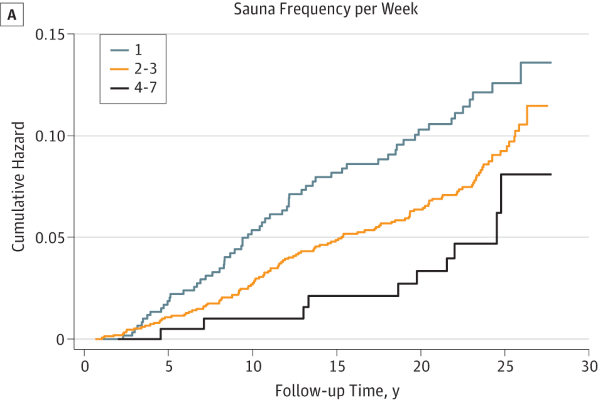 Source: Association Between Sauna Bathing and Fatal Cardiovascular and All-Cause Mortality Events - JAMA Internal Medicine – Apr-2015
And thanks to Health Mate UK for pointing out that infrared sauna cabins have similar health benefits.
Mentioned in this blog post:
Tap on icon for description, click on resource name for more details.
Premium infrared sauna cabins for more than 40 years
General internal medical and internal medicine subspecialities journal.
Laboratory Automation - only the white coats remain
Air pollution - a significant killer
Related Blog Posts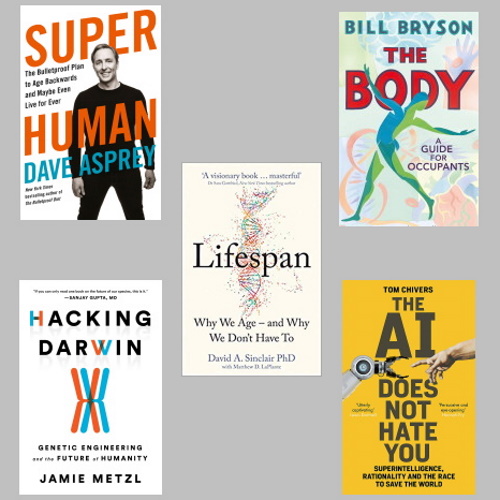 16-Dec-2019
What do you buy for someone who wants to live forever?