Yuvan Research
US arm of Harold Katcher's young plasma research
Laboratory trials in rats performed by Nugenics Research in India.
Also holds trademarks for NEEL and YES, REALLY - possibly haven't decided on the final name for the blue gel.
Visit website: https://yuvres.com/
Mentioned in this Resource
Yuvan Research Blog Posts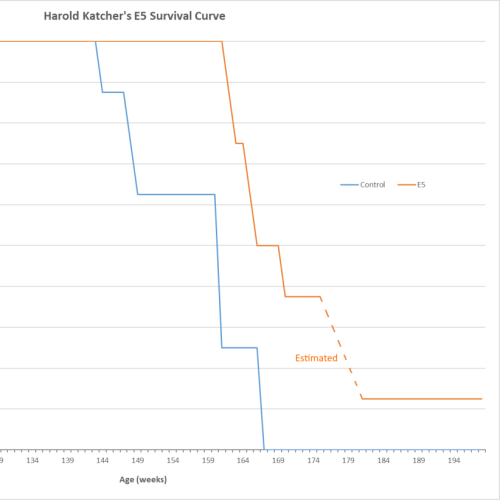 13-Mar-2023
Survival curve shows increase in average lifespan, and now Sima has become the longest-lived Sprague Dawley rat
Yuvan Research Creations
Talks about Sima - the longest lived Sprague Dawley rat ever - and his E5 plasma-based therapeutic
Other people at Yuvan Research
Yuvan Research News
Katcher's Elixir update - 2nd control rat dies, TNF-alpha and IL-6 improvement persists
Live Forever Club - 10-Dec-2021
Rejuvenation continues after 4th dose - will be very interesting to see if max lifespan increases
Read more...