Have you had coronavirus? UK COVID-19 antibody tests from £65
Comparison of UK mail and clinic tests, plus a review of the Medichecks test
With the vaccination program rolling out at a rapid pace, and 1 in 10 people in the UK already showing antibodies for coronavirus – are you one of the people that have already been infected, or one of the 9 in 10 people hoping the vaccination gets to you first?
In a previous blog, we looked at types of coronavirus tests, and how accurate are they? Now we're going to review what coronavirus antibody tests are available in the UK so that you can check whether you have previously been infected with the COVID-19 virus.
In this blog, we cover everything you need to know about coronavirus tests in the UK:
Although you can get a free test to check whether you have COVID-19 now (if you have symptoms, or some other conditions – see NHS site) so that you can self-isolate and prevent spreading it to other people, the government doesn't provide free antibody tests except to adult social care workers.
As the name suggests, antibody tests detect the presence of antibodies which are disease-specific proteins developed by the body as an immune response against infection.
There are two main types of antibody tests – immunoassays and lateral flow – for more details see Types of Coronavirus Antibody Tests in the previous blog post.
Comparison of tests available in the UK
There are lots of places offering COVID-19 antibody tests, so we picked some of the more well-known companies that you could use. They are all either test-by-mail or clinic-visit tests – currently there are no home self-test kits approved for use in the UK.
Wondering where some famous names are? Many providers, such as high street chemist Boots, only provide viral tests to check whether you are currently infected.
Need a reminder about how sensitivity and specificity relate to the accuracy of the test? See Specificity vs Sensitivity in the previous blog post. However, to confuse things even more, the measure of sensitivity/specificity is dependent on the pool of people you test the test on. For example, the headline accuracy of the Roche test is very high (100 sensitivity, 99.8 specificity), though reading the details it does explain that an independent Public Health England (PHE) evaluation assessed it as 86.1% sensitivity and 100% specificity – possibly the difference between using high-level samples (e.g. from hospital patients) and general community samples, but I don't know for sure.
So which test should you pick? Obviously, price is always a key factor, as well as whether you live close to a clinic or whether it is easier to do a test by post. It may also depend on whether you really want to know if you've had it (so go with a 100% sensitivity test) or if it's more important to not to risk a false positive (where you don't really have antibodies but get a positive result) in which case go for one with the highest specificity.
Whichever test you opt for it is essential to follow all of the instructions carefully. The antibody test will have been tested and proven to work under those circumstances, and those circumstances only. If you don't follow the directions in the instruction leaflet then the result may not be accurate.
Blue Horizon
This is the most expensive test but also the only one that reports actual levels of antibodies (for both IgG and IgM) rather than just a simple positive/negative result.
Type: Post
Sample: Finger prick
Speed: 1-2 working days from lab receipt.
Sensitivity: 100%
Specificity: 98.1%
Price: £ 109 (20% rebate available for NHS, carers and key workers)
Blue Horizon also offer a venous draw option at £99 – but you need to arrange your own phlebotomist which would work out more expensive overall.
More details about Blue Horizon coronavirus antibody test:
https://bluehorizonbloodtests.co.uk/collections/covid-19-antibody-blood-tests/products/covid-19-coronavirus-igg-igm-antibody-test-kit-finger-prick
Bupa
The cheapest test in the line-up, Bupa provides a rapid antibody test (POCT) on-site at any of its 45 health centres across the UK.
Type: Clinic
Sample: Finger prick
Speed: Result in 15 minutes
Sensitivity: 97.95%
Specificity: 99.57%
Price: £ 65
The price also includes a follow up call with Bupa's Anytime HealthLine service.
More details about Bupa coronavirus antibody test: https://www.bupa.co.uk/health/payg/covid-testing
Lloyds Pharmacy
Sends you a CE-marked sampling kit to perform a Roche coronavirus antibody test (with prepaid return).
Type: Post
Sample: Finger prick
Speed: 2-3 working days of sample receipt.
Sensitivity: 91%
Specificity: 100%
Price: £ 69
More details about Lloyds Pharmacy coronavirus antibody test: https://onlinedoctor.lloydspharmacy.com/uk/coronavirus-covid-19-testing/covid-19-antibody-test-kit
Medichecks
Medichecks' home collection blood test includes a CE marked sample collection kit and a Royal Mail Tracked 24 prepaid reply envelope.
Type: Post
Sample: Finger prick
Speed: 3 working days from receipt at lab (though mine took only 3 hours! Read full review below)
Sensitivity: 100%
Specificity: 99.81%
Price: £ 69
This is the test I chose – you can see a review of the test, with lots of photos, below.
More details about Medichecks* coronavirus antibody test: https://coronavirus.medichecks.com/product/coronavirus-antibody-blood-test/
Superdrug
Only 2 test providers require a site visit, and Superdrug has almost twice as many clinics as Bupa so may be more convenient to travel to.
Type: Clinic
Sample: Blood draw
Speed: 2 days after receipt
Sensitivity: 100%
Specificity: 99.8%
Price: £ 89
Price includes the nurse appointment at one of their 80 stores that have a Health Clinic, although they give you the package (with prepaid postage) to post yourself in a priority postbox.
More details about Superdrug coronavirus antibody test: https://healthclinics.superdrug.com/covid-19-antibody-testing-service/
When to take a coronavirus antibody test?
Don't forget, an antibody test checks whether you have previously been infected with COVID-19 – not whether you currently have the disease. As antibodies take 7-10 days to be produced at significant levels in the body, you'll need to wait at least 14 days after the appearance of flu-like symptoms if you want to test to see whether it was coronavirus. Or, if you think you were in a position with a higher risk of coronavirus infection, but haven't displayed any symptoms, then wait 21 days from that event before taking a test.
If you don't need the result urgently, then it may also be worth thinking about taking your sample on a Monday morning, so that you can get it in the post the same day and it will be tested in the lab while still fresh, without sitting in a fridge over the weekend. Likewise, for clinic visits, try to avoid Friday afternoons unless the test provides an instant result.
Medichecks coronavirus antibody test review
So why did I choose the Medichecks test? I really wanted to know whether I had previously had COVID-19 so wanted a high sensitivity test but didn't want to visit a clinic (possibly allowed under lockdown, but not wanting to increase my risk of infection) which gave me a choice between Blue Horizon and Medichecks.
I'm not too worried in what level of antibodies I may have, which the Blue Horizon test uniquely offers, so then it came down to price. Not only is Medichecks cheaper, I've also used them before so am familiar with their process and it will appear on my online account with my other blood test results.
As an aside, I used to struggle to get a decent blood sample from a finger prick test, so previously might have opted for Superdrug's vein sample – but I've got the hang of getting plenty of drops in one go now so able to go for the convenience of a home test. Washing hands in lots of hot water first, and being more patient for the blood to start dripping, was the trick for me.
Ordering and Receiving the Test Kit
Ordering the kit of the Medichecks* website is as straight-forward as any other ecommerce site, and the kit arrived a couple of days later.
As part of the process, you're asked to enter supporting information on the website, but you may as well do this once you have taken your sample as you need to include the sample date on the form.
Here's what's in the sample kit:
And this is what it looks like in real life:
Before taking the test, you need to activate it by scanning the barcode provided in the kit – that all worked smoothly for me.
Taking a Blood Sample
The box is cleverly designed to have a holder for the empty sample vial:
Then, for anyone who has done home blood tests before, it's the usual process of using the spring-loaded lancet to make a pin-prick hole in the side of the tip of a finger – using the provided wipe to remove the first drop (as that may have debris from the skin puncture in it) then holding your finger over the vial to collect a few drops which should be enough to reach the fill line. Once filled, you replace the cap and turn it over a few times to get the stabiliser (I think) to mix in with the blood.
Then stick the label, with your details, to the tube and put it in the prepaid envelope. You need to post it from a priority post box for two reasons. Firstly, the Royal Mail are making sure they are collected regularly specifically to support coronavirus test returns in the UK. Secondly, and possibly more importantly, is that non-priority post box collection may not be setup to handle Covid-19 samples (with appropriate PPE, etc.) and therefore there is a risk of your sample being destroyed. Likewise, they are not accepted at post office counters.
Medichecks' quoted time to provide a result is 3 days from sample receipt, however, in my experience this was much faster. I posted my sample kit in a priority post box on a Monday morning and received an email notification of its receipt at the lab the next morning. Only 3 hours after that I had my result!
My Test Result
Medichecks uses the Roche electrochemiluminescence immunoassay – or "ECLIA" for short. Or, if you prefer the even longer meaning of ECLIA:
Electro = electrons are excited as part of a…
Chemi = … chemical reaction. When these electrons relax back to their lower-level state…
Luminescence = … light is produced.
Immuno = Molecules that are related to the immune system are used in the …
Assay = … laboratory test.
It looks for the presence of IgM and IgG antibodies – IgM antibodies appear a few days before IgG ones, but then fade away after a month or two, leaving only the IgG antibodies in the blood for the long-term.
This test doesn't tell you which type, or the quantity of, antibodies found – it only provides a simple yes/no answer.
My test result: SARS-CoV-2 Total Ab Negative
This means that no evidence was found in my blood of a past COVID-19 infection.
Although I had no reason to believe I had had coronavirus, I'd had a few colds but no flu symptoms, I admit I was slightly disappointed to be negative. Although a lot of research is still required as to how much protection a prior infection provides, and how long it lasts for, it might have been nice to know I was in a slightly better defensive position against the disease.
Though saying that, for mine and others' protection it wouldn't have changed my careful approach to mask wearing and social distancing – there are too many variants circulating at the moment that I wouldn't want to increase my risk of catching. If you decide to get yourself a coronavirus antibody test, then I'd urge you to not take a positive result as a get out of jail card - or is that a get out of lockdown card?!

Mentioned in this blog post:
Click on resource name for more details.
Types of coronavirus tests, and how accurate are they?
Use it or lose it – over 50s guide to muscle loss
Related Blog Posts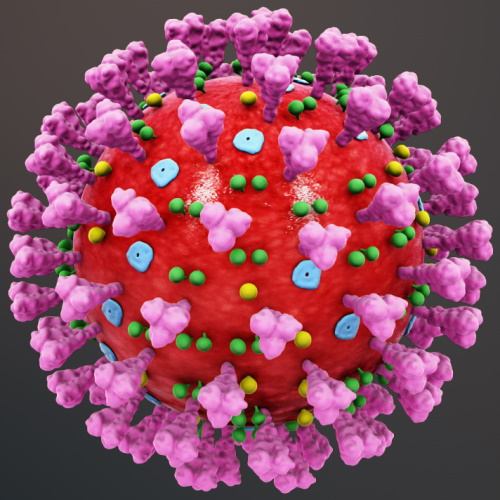 25-Jan-2021
Do you know the difference between sensitivity and specificity?