Coronavirus Deaths UK Tracker
Tracking UK COVID-19 deaths to see when the peak is passed
Published 12-Mar-2020 (last updated 22-Apr-2020)
Total UK deaths: 21,092

Today's fatalities: 360

28-Apr-20 update: It looks like we're definitely past the peak - at least for the first (and hopefully last) peak.
NOTE: no longer being updated

Jump to a summary of key points in UK outbreak. Or view animated graph of daily deaths
Current advice: Do not leave your house unless it is essential to do so (food, medicine, or key worker). If you do, keep 2 metres away from anyone else.

Full UK government advice available here: https://www.gov.uk/guidance/coronavirus-covid-19-information-for-the-public

WARNING: There is more fake news than ever surrounding coronavirus. I will only address the main ones, but please, refer to official sites to get your scientifically backed advice. Don't believe it just because your favourite celebrity does. At best you'll pay for something that doesn't work. More likely, you'll receive something that harms you (or stops you getting medical treatment you really need) or you'll receive nothing - except a surprise next time you open your bank account to find out the scammers have stolen all your money.

Vaccines or cure - these do not exist yet, so anyone offering one for sales is conning you
5G does not cause or spread covid-19 - it's biologically impossible. STOP burning masts - people might need them to ring for an ambulance

Neither alcohol or cocaine kills coronavirus
Rinsing your mouth with saline (salt water) does not kill coronavirus
Walking outside is not enough to disinfect you
Food supplies are not running out
Being able to hold your breath for 10 seconds does not mean you are not infected
Head lice treatments are not a cure - Ivermectin is one of many existing drugs being tested for its effect on covid-19 but research is at a very early stage and it's likely that to replicate the action seen in the lab would require a toxic dose in humans

Miracle Mineral Solution is not a miracle cure (nor for cancer as claimed) - and it contains bleach, so don't drink it.
NOTE: there is currently no treatment for coronavirus. Companies are checking to see if any existing antivirals can be repurposed to at least reduce the symptoms of critical patients.
Status: DELAY - trying to flatten out the curve to prevent overloading health and social care services while building up capacity with field hospitals and purchase of additional ventilators.

Public Health England (PHE) provides a really useful dashboard of coronavirus cases in the UK - including charts of breakdown by country and county (view here) but it is missing a key graph, how many deaths have there been in the UK caused by coronavirus?
By plotting these numbers (daily toll and total deaths) it should be possible to see the expected rapid growth and then, hopefully, watch it slow down as the peak arrives. I'll be updating this chart daily based on official figures.
The orange line is the total deaths - the thing to watch with that is when it starts to level off. The blue bars show daily deaths - expected to increase exponentially initially, and the peak should be over when this starts going back down again.

Animated Tracker of UK Coronavirus Deaths
History of Coronavirus Outbreak in the UK
A day-by-day diary of events as they happened. Or jump to key points summary.
21-Apr-20: If we assume some of the deaths today are late reports, and instead look at the average for the last 3 days (622) then curve is still dropping. Singapore sees a second-wave surge in cases forcing lockdown extension - a warning to the UK about easing too early.
20-Apr-20: Big drop today, but as always waiting for the Tuesday figures to compensate for weekend reporting delays. Imperial College estimates current virus reproductive number (R) = 0.7. Opening schools would just keep it under 1. US oil prices drop to 21-year low.
19-Apr-20: Deputy chief medical officer Dr Jenny Harries says average case numbers are down by 30% from a week ago. Rumours that schools will partially reopen 11th May denied by Education Secretary, Gavin Williamson. Government confirms that Boris Johnson missed five Cobra meetings during build-up of the crisis.
18-Apr-20: Total UK hospital deaths from coronavirus passes fifteen thousand. Could be 8,000 additional deaths in care homes.
17-Apr-20: Not falling, but definitely levelled off. UK starts largest trial in world of covid-19 drugs with 5,000 patients. Public health agencies to restart contact tracing to try to prevent 2nd peak. Government extends job furlough scheme until end June.
16-Apr-20: UK lockdown to continue for at least three more weeks. "Sustained and consistent fall in deaths" will trigger easing of restrictions - this is very likely with hospital admissions starting to fall. Over half of prisons are infected with covid-19. KFC, Burger King and Pret A Manger start reopening restaurants for delivery only.
15-Apr-20: The curve has definitely flattened, though I imagine the government wants to see a definite drop in daily deaths before easing lockdown. Hospital admissions dropping in London and flattening elsewhere in UK. New procedures to allow people to visit dying relatives in care homes - though some restrictions are due to lack of PPE. Some European countries starting to plan the slow releasing of lockdown restrictions - generally schools first. President Trump accuses WHO of mismanagement and blocks funding Global confirmed covid-19 cases passes 2 million.
14-Apr-20: Figures only include deaths in hospital - concerns that this misses a large number of older people, with 15 people dying in a single care home. 1 in 5 UK now linked to coronavirus. IMF agrees $215 million debt relief using Catastrophe Containment and Relief Trust to help deal with pandemic. On a positive note, 99-year-old army veteran Tom Moore has raised £2m to help the NHS by walking around his garden.
13-Apr-20: Even with the usual weekend drop in figures, the curve does appear to flattening. If it continues to fall for a week then that might prompt changes to lockdown restrictions. World Health Organization is investigating reports of Covid-19 patients testing positive after recovery.
12-Apr-20: Total UK deaths exceed 10,000 for first time. NHS launches app to anonymously warn people you have been in contact with if you develop symptoms of coronavirus. Bill Gates says the only way to end the crisis is a vaccine. UK PM Boris Johnson is discharged from hospital.
11-Apr-20: 19 UK health workers confirmed to have died from coronavirus. BMA says doctors are still not getting enough PPE. Fraudsters exploit £1.8m from victims worried about coronavirus. US exceeds 2,000 deaths in a single day.
10-Apr-20: New Nightingale hospitals planned for Sunderland and Exeter. Country now has 15 drive-in testing centres. Ireland extends restrictions until 5 May. Sunny bank holiday weekend or not - stay at home.
09-Apr-20: Early signs of effect of lockdown are good, but need to clearly move beyond the peak before restrictions change - Dominic Raab. Decision not until end of next week. Peak not expected for another 2 weeks - Chief scientific adviser Sir Patrick Vallance. Vets and dentists being encouraged to work or volunteer for the NHS.
08-Apr-20: London "nowhere near lifting the lockdown" - Sadiq Khan. £750m package announced to help small and national charities.07-Apr-20: As expected, the daily deaths have risen again since the weekend drop-off, but the growth definitely appears to be slowing. Boris Johnson now in intensive care. No news on a review of current social isolation measures. Prof Chris Whitty says guaranteeing care for people in care homes will be difficult. Perhaps the focus will be on protecting the most vulnerable while relaxing restrictions on others?
06-Apr-20: Over a third drop in deaths since Saturday - a good sign, but still waiting for tomorrow's figures to see new realistic trend arising from the pre-lockdown social distancing. Though has already been an impact on hospital admissions. Prime Minister taken to hospital last night with "persistent symptoms." Children entitled to free school meals (in England) will be provided with food vouchers over the Easter holidays.
05-Apr-20: NHS staff forced to wear improvised bin bags over heads for protection. Sunbathing declared a violation of social distancing rules. Queen addresses the nation - an unusual event which only happens about once a decade (apart from Christmas). Slight reduction in deaths today repeats Sunday/Monday dips from last 2 weeks, so may just be a reporting glitch - Tuesday's figures will show whether we have started to slow down.
04-Apr-20: Every death is a tragedy, but the youngest victim is now a five-year old child which is particularly sad. Concern that rates will rise rapidly if people can't resist the sunshine and go outside this weekend. The more people adhere to lockdown rules, the sooner the restrictions will be loosened.
03-Apr-20: Daily deaths are still growing, though have stumbled a couple of times, but looks like we'll be lucky to keep them under one thousand a day as current trend will hit that on Sunday. Matt Hancock appeals for volunteers to participate in drug clinical trials. London's temporary Nightingale hospital opens. Globally hit 1 million cases with over 50,000 deaths.
02-Apr-20: UK government under pressure to provide more covid-19 testing. Less than 3,000 NHS frontline staff in England have been tested. Now aiming for 100,000 tests per day by May. FCA announces plans to provide loan and credit card payments freeze for up to three months.
01-Apr-20: Another big surge in deaths today, though number of cases with COVID-19 has slowed slightly in the last week overall. 1 in 5 (about a million) small businesses could go bust within a month. Wimbledon and Edinburgh Festival cancelled. Personal experience: local Tesco Express has marked 2 metre sections in every aisle to help people to keep their distance.
31-Mar-20: Unsurprisingly, it was a very brief reprieve with a massive jump in deaths today. More ventilators still a week away, and wide-scale testing a long way off. Home Office extends visas of 3,000 healthcare workers desperately needed by the NHS.
30-Mar-20: Good news today, a big drop in deaths. I doubt it's a long-term trend but at least helps to flatten the curve a little bit - perhaps helped by people taking precautions before the lockdown even began. SEC in Glasgow becomes the latest venue to be turned into a field hospital with 300 beds. To be staffed with some of the 20,000 NHS workers who have agreed to temporarily return to work - thank you!
29-Mar-20: Government warns that things will get worse before they get better. Lockdown restrictions could remain in place for a "significant period." Might be 6 months before things get back to anything like normal.
28-Mar-20: Another sombre milestone today - UK deaths pass the one thousand mark with a 50% jump in daily deaths from just yesterday. This one day toll is what the total count was just a week ago. Field hospitals planned for Birmingham and Manchester to cope with demand for intensive care beds. Antigen tests for frontline NHS workers starts this weekend.
27-Mar-20: Unfortunately, a huge jump in deaths today, having just hit 100 yesterday we almost jumped straight to 200. Officially almost 15,000 diagnosed cased in the UK - though given not everyone is tested this is more likely to be 100-200,000. So even with the high number of deaths today, only a fraction of the population has been exposed so far. Military involved in setting up temporary hospitals and delivering supplies to the NHS. Boris Johnson (UK Prime Minister) diagnosed with coronavirus and is self-isolating. Police get powers to fine people not obeying social distancing directives.
26-Mar-20: Deaths hit 100 in a single day for the first time, but definitely not the last. Government announces help for the self-employed - grants to cover 80% of their normal profit to match that provided to waged employees. Global infection figure hits half a million people.
25-Mar-20: Actions to handle pandemic happening thick and fast now. Over 11,000 ex health workers reinstated, student nurses and medics helping out. 400,000 people volunteer to help high-risk and vulnerable. London exhibition centre being fitted out as temporary hospital with 4,000 beds.
24-Mar-20: Restriction on movement coming much faster than expected - but hopefully just in time. Prime Minister announced on TV last night that people should stay at home for at least 3 weeks. Only go out shopping for basic necessities - and then as few times as possible. You are also allowed out for one exercise activity per day (e.g. walk, run, cycle) but make sure you keep your distance if you see anybody else.
23-Mar-20: 1.5 million high-risk people being contacted by the NHS asking them to remain at home for a minimum of 12 weeks. Lots of over-70s already self-isolating. Slight good news is that after a week of exponential growth at 43% that has now dropped to 38% - that may not sound a lot but it turn into 40% less deaths in 2 weeks time.
22-Mar-20: Youngest victim now aged only 18. People flocking to the countryside and parks risk getting too close to each other. Prime minister threatens tougher measures if advice not followed. Many retailers (including John Lewis, New Look, Primark, River Island and Timpson) announce store closures for the foreseeable future). Personal experience: running past people on country paths today - much wider berth given than normal, with one family all turning and facing the hedge as I passed.
21-Mar-20: First day that pubs and restaurants closed. Personal experience: local pubs providing take away meals, strange looking queues in the street as people keep at least a metre between themselves (with local shop putting down hazard tape on the floor to help people keep their distance) and pedestrians giving each other a wide berth on the pavement. Shopping car park a third full on a Saturday afternoon - usually struggle to find a spot.
20-Mar-20: Government no longer just advising people to avoid pubs and restaurants, now telling those establishments (as well as cinemas, gyms, etc) to close from tonight - and please don't go out to celebrate one last time.
19-Mar-20: Prime Minister indicates that if all goes well then the UK could be past the worst of the impact in 12-weeks. Many companies offering to help with the production of ventilators.
18-Mar-20: Schools closing after this week, and national exams cancelled. Shops starting to limit purchases to counteract panic buying.
17-Mar-20: Government focuses on the economy announcing a £350 billion package to make sure the country doesn't crash while slowing down the spread.
16-Mar-20: Major change in government advice - avoid gatherings (including pubs), travel and work from home if possible.
14-Mar-20: Some European countries closing their borders. FCO advises against travel to Poland and parts of Spain. First double-digit increase in deaths.
13-Mar-20: Major sporting events postponed (football, rugby, F1, London marathon) as well as local elections
13-Mar-20: Advice change - self isolate for 7 days if show any symptoms
12-Mar-20: Pandemic confirmed - strategy changes from contain to delay

Key Points in Covid-19 Pandemic
A high-level summary of the most significant coronavirus events in the UK and around the world. Or jump to a day-to-day history of the outbreak.
17-Apr-20: Daily UK deaths level off
16-Apr-20: 3 week lockdown review confirms continuation for three more weeks
15-Apr-20: Trump blocks WHO funding
12-Apr-20: Total UK deaths exceed ten thousand
05-Apr-20: Queen addresses the nation
03-Apr-20: London's temporary Nightingale hospital opens
03-Apr-20: Daily UK deaths hit 500
27-Mar-20: Police get powers to fine people not obeying social distancing directives.
26-Mar-20: Daily UK deaths hit 100
24-Mar-20: 3 week nationwide lockdown announced
21-Mar-20: Pubs and restaurants closed
20-Mar-20: Schools close indefinitely
13-Mar-20: Local elections postponed
12-Mar-20: Pandemic confirmed by WHO
05-Mar-20: First Briton to die in the UK was a woman in her 70s. Dies in a hospital in Reading, Berkshire.
28-Feb-20: First Briton dies of Covid-19 was a passenger on the Diamond Princess cruise ship in Japan.
14-Feb-20: First coronavirus death in Europe occurs in France.
02-Feb-20: First death outside China reported in the Philippines.
31-Jan-20: 83 Britons arrive from Wuhan for 14 days enforced quarantine.
30-Jan-20: WHO declares a global health emergency
11-Jan-20: First death reported in China (though it may have happened unnoticed previously)
17-Nov-19: First known person infected with coronavirus - though possibly not patient zero - is a 55-year-old resident of Hubei province (based on South China Morning Post report)
Unknown date: patient zero - first person to be infected with covid-19 - probably jumping from a wild animal (e.g. bat) through an intermediary (such as a pangolin or cat).
Mentioned in this blog post:
Click on resource name for more details.
Specialized agency of the United Nations responsible for international public health
Coronavirus – 28 days later
How to track your temperature to spot coronavirus
Related Blog Posts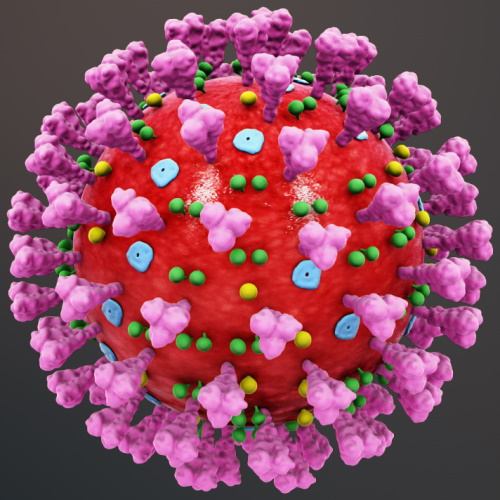 04-Feb-2021
Comparison of UK mail and clinic tests, plus a review of the Medichecks test