06-Apr-2023
Key points from article :
Nuchido ran a gold-standard randomised, double-blinded, placebo-controlled crossover clinical trial.
Participants were male and female, aged 20-80 years old (number of participants not stated).
Biomarkers were measured at 7 and 28 days.
NAD+ levels significantly increase after only 7 days of supplementation. Increase of ~18 ng/ml after 28 days.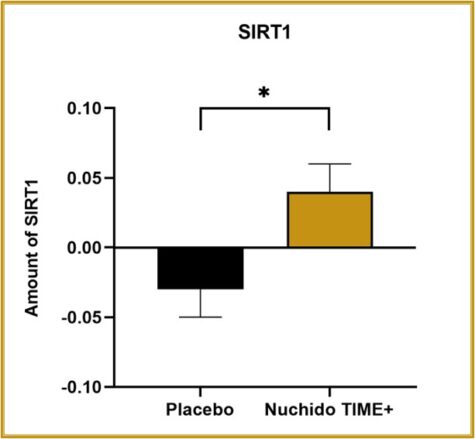 NAMPT enzyme levels increased after 28 days of supplementation.
SIRT1 increased significantly.
Reduction in inflammatory factors (cytokines IL-2, IL-5, IL-23).
Found to decrease glycated serum protein.
Nuchido TIME+ did not have any significant effect on biomarkers of safety.

Biological age reduced by an average of 1.26 years after 28 days of supplementation (using GlycanAge test).
Planning to have results published in a peer-reviewed journal.